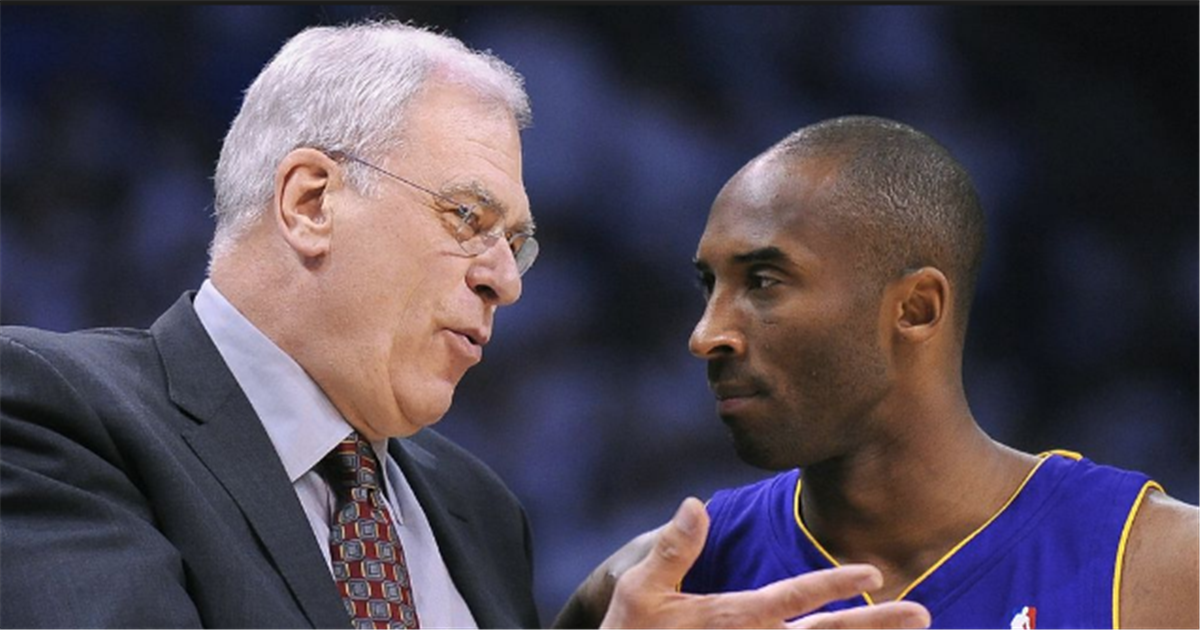 Sorry, Los Angeles Lakers fans, if you were hoping to see Kobe Bryant back in the Purple and Gold in some capacity, you're going to be waiting forever.
During an interview with Alex Kennedy of Hoops Hype, the five-time NBA champion touched upon numerous topics, including a question that posed the idea that Bryant could return to the NBA in some capacity, whether it's as a coach, executive or any capacity really.
Needless to say, the 39-year-old shot down that idea, quickly citing that he's content doing filmmaking for a living now:
Alex Kennedy: You're having so much success away from basketball since retiring, but do you think you'll ever return to the NBA as a front-office executive, coach, broadcaster or owner? Do any of those roles interest you?
KB: No. (Long pause) I mean, I'm really happy and I love what I'm doing right now. I love coming to the office every day and coming to the studio for writing and editing and building. I love assembling creatives and giving them the freedom to create. I love everything that I'm doing, so… no.
Heck, Bryant even hints at why he probably wouldn't work as a head coach or an executive due to his almost maniacal tendencies of being competitive:
Kennedy: One of our listeners has a question: What are the pros and cons of being someone who's obsessively hard-working and competitive? And what advice would you give others who benefit/suffer from this same mentality?
KB: "(Laughs). You have to take the good with the bad (laughs). It's hard because you're always working, you're always fine-tuning things, you never believe anything is as it should be and you always want to continue to re-work things. Sometimes, I refer to it as, like, a disease or a curse or an affliction (laughs). It can feel like that! But you know, that's what we've been blessed with and I've found that it's much better to just try to embrace it and work on things that may help the person next to you. I try to use that focus on something that's not individual in nature but rather something that can reward people at large. I've found that's the best way to deal with it. I think that's the best form of therapy for it."
I want to say this—Kobe is probably one of the two most competitive athletes the NBA has ever seen. The only other guy that you can bring up that is in Bryant's competitive mold is Michael Jordan.
With that being said, the key difference between these two guys is that while one was never able to turn away from basketball when it pertained to escalating his competitive juices, the other one was able to find gratification in another field while still utilizing his vision and competitive spirit.
Jordan is now the team owner of the Charlotte Hornets and while both him and Kobe were compared for many years due to their similarities, don't expect the Los Angeles Lakers legend to follow the same career path as his elder.