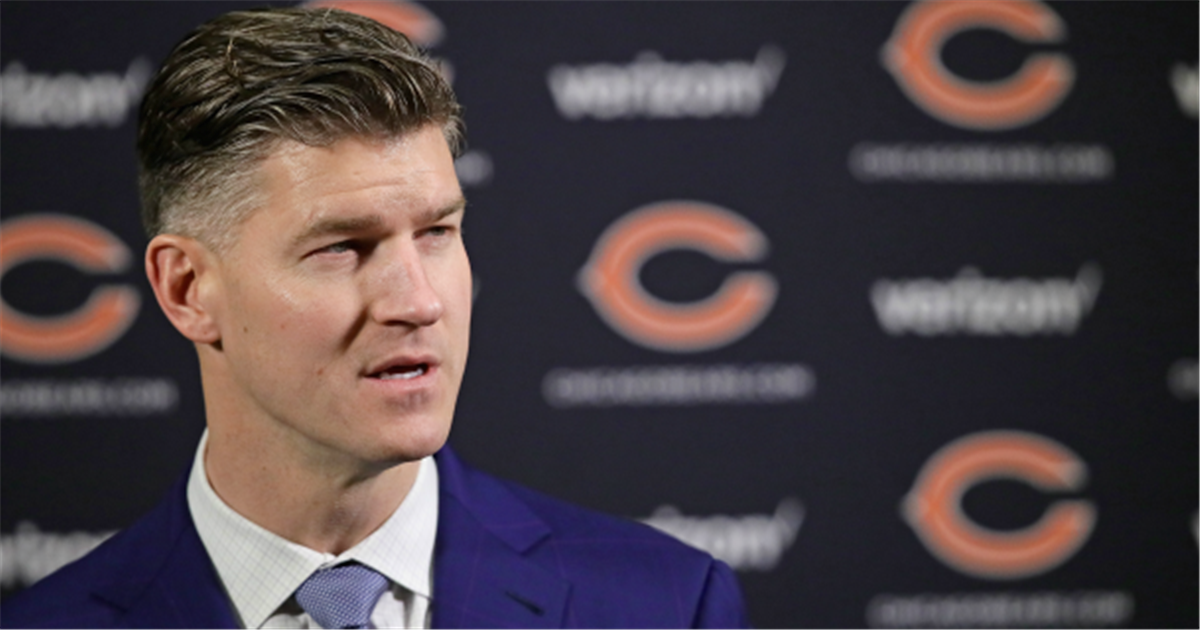 Chicago Bears general manager had a lot on his plate this offseason. After firing head coach John Fox and getting a contract extension, Pace was tasked with trying to rebuild the organization on the fly this offseason. He acted quickly, hiring Matt Nagy to be his head coach. In free agency he added new weapons on offense in tight end Trey Burton and wide receivers Allen Robinson and Taylor Gabriel. In the NFL Draft, Pace took one of the top defensive players on the board in Roquan Smith at No. 8 and added a pair of offensive players in round two with offensive lineman James Daniels and wide receiver Anthony Miller.
For the most part, reviews have been fairly positive for Pace this offseason. The young general manager had made questionable decisions in the past, and at least on paper, this offseason appears to be his best. ESPN.com's Mike Sando recently spoke to NFL executives to get a gauge on how every team in the league has done so far this offseason and those executives gave the Bears a B-minus grade.
"Chicago is a possible 'A' grade for me," an exec told Sando. "Nagy has a good mind, he's a leader, he is gregarious, he is everything you are going to want in a head coach. They brought in players who fit what he wants to do, with the only real bad contract being the Taylor Gabriel one."
Gabriel received a four-year deal from the Bears worth $26 million with $14 million guaranteed. It is easy to see why an executive would thing it was a big contract to pay to someone who has had an up-and-down NFL career. Over four years he has caught 132 passes for 1,819 yards with eight touchdowns, meaning he is averaging 33 catches for 454 yards with two touchdowns a season. The Bears are hoping a new role in Nagy's offense can be what helps take him to another level. It is also surprising that this one executive listed Gabriel's contract as being bad, while many have criticized the contract Chicago gave Burton.
Burton signed a four-year deal worth $32 million with $22 million guaranteed this offseason. Over the course of four seasons he has caught 63 passes for 629 yards with six touchdowns for an average of 15 catches for 157 yards with 1.5 touchdowns a season. Those numbers can be a bit skewed since he spent the majority of his time in Philadelphia behind Zach Ertz and Brent Celek. In Chicago's offense he is expected to have a much bigger role, but the team did give out a lot of money to Burton this offseason.
Despite some positive additions, one executive is not completely sold, saying the Bears "are still the fourth team in the NFC North" despite the upgrades. That statement is fair, considering the Bears still have a lot to prove on the field this season. On paper, upgrades are clearly evident. But the division is still run by Aaron Rodgers and the Green Bay Packers up North and the Minnesota Vikings still boast one of the league's best defenses. Not to mention, the Lions have a new head coach in Matt Patricia and have been in the playoff discussion for the last several years.
Want to keep up with the Bears during the offseason? Take a second to sign up for our FREE Bears newsletter! Take a second to sign up for our FREE Bears newsletter!
Chicago has done a lot of good things this offseason, but what is evident by what some executives around the league are saying is that fans should temper their expectations out of the gate with the Bears in 2018.