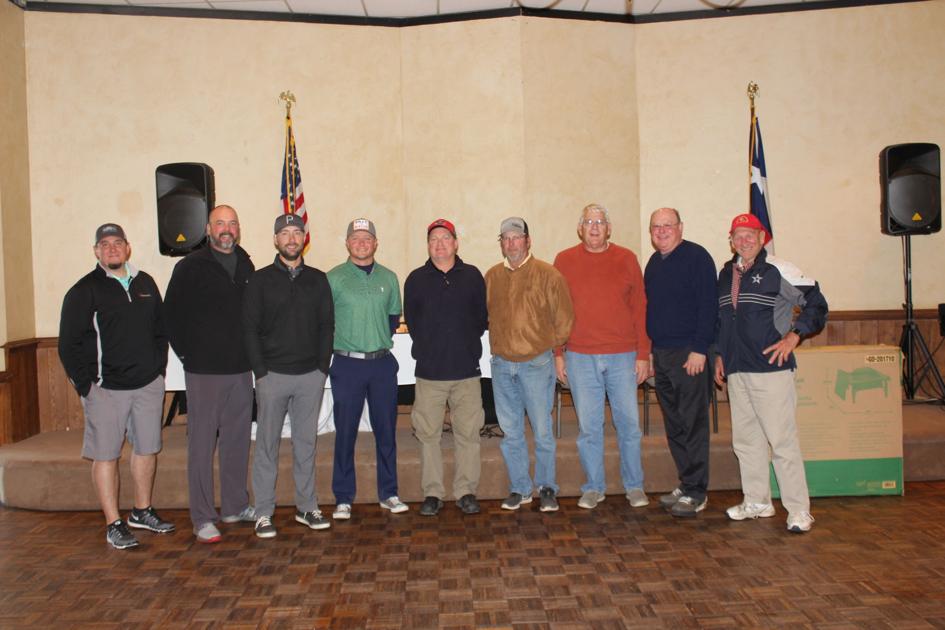 Despite the cold winds Friday, Nov. 9, the Corsicana Lions Club Golf Tournament at the Corsicana Country Club had a first place team from McKee Lumber. Playing on the McKee team were Dylan Wilson, Tim Steely, Lee Paulk, and Kelly Daviss.
The team in second place was comprised of Dan Owen, Scott Lang and Jacob Rash. Coming in third place was the Knights of Columbus team with John Heard, Ric Pallanich, Charley Smith and Juan Heard.
The 19th Annual Paul Bennett/Eddie Hambrick Memorial Golf Tournament was chaired by Bryan Webb.